Vintage china pendant set into sterling silver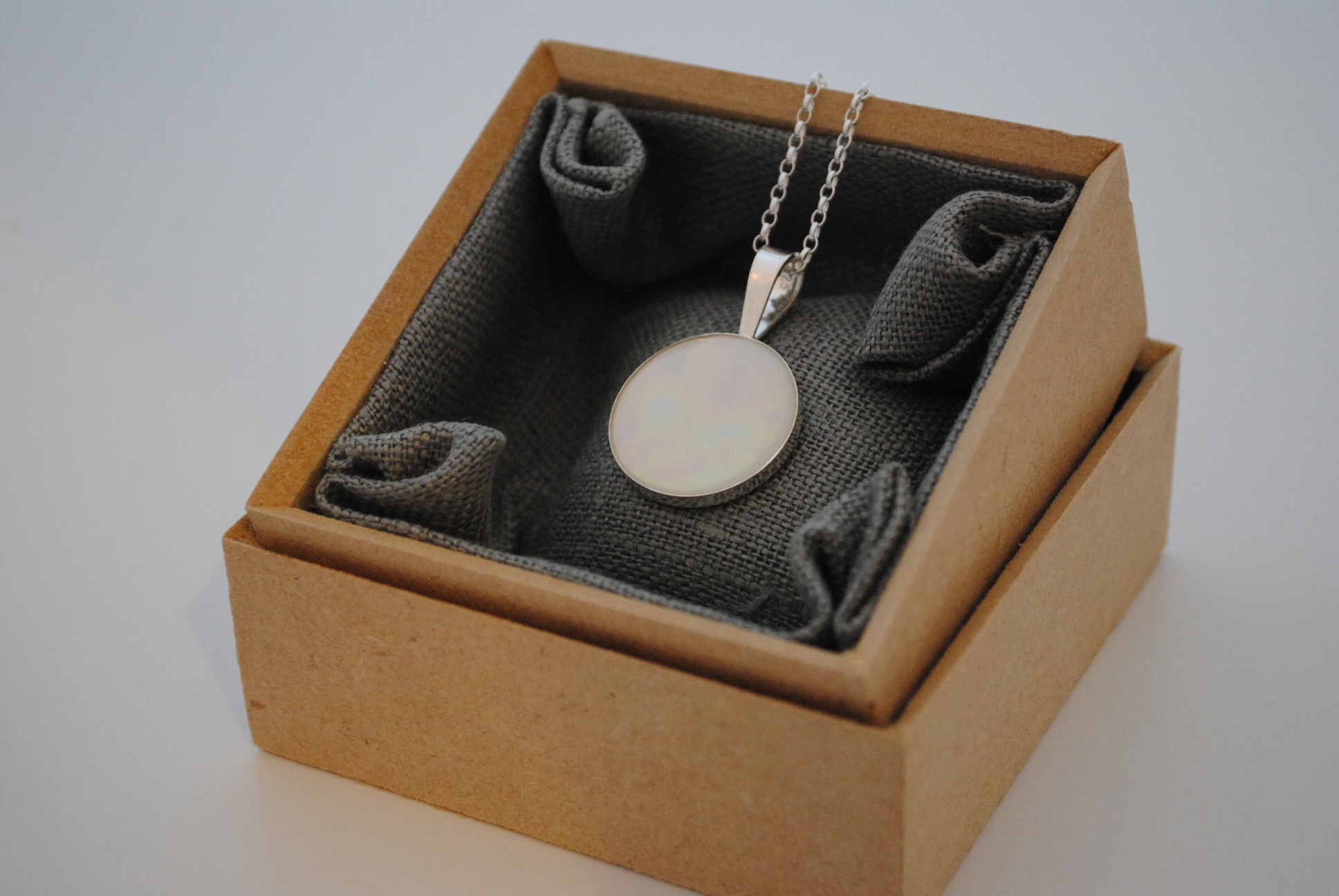 Vintage china pendant set into sterling silver
Created in Ireland from a unique piece of a vintage china side plate, this piece of china is set into sterling silver and hangs from an 18 inch sterling silver chain. The pendant is c. 20mm in diameter and is cut, sanded and finished in Ireland.
Although, this pendant doesn't have a typical china pattern on it, the pendant has a mother-of-pearl/opal effect which means that it is extremely versatile and can be worn as a more everyday piece.
If this jewellery piece has been bought as a gift and you would like a card and note included with it, please just mail your requested message to forgottenchina@gmail.com and it can be arranged.
Matching pieces (cufflinks and earrings) can be ordered if wished-please contact Julie on +353 (0)86 844 0795 or at forgottenchina@gmail.com for additional details.
Postage options available worldwide and the Forgotten China pieces love to travel ;-)
sold out